Beach Improvement and Restoration Services in Orange Beach, AL
Webb's Hardware and Marine Services provides a wide range of beach restoration services in Orange Beach, such as grooming, cleaning, and tree services.
Keep your beach looking its best with beach restoration and improvement services from Webb's Hardware and Marine Services. Our team can help you with palm tree removal and planting, beach grooming, additional sand and beach cleaning so you can relax and enjoy the sun, sand and spray.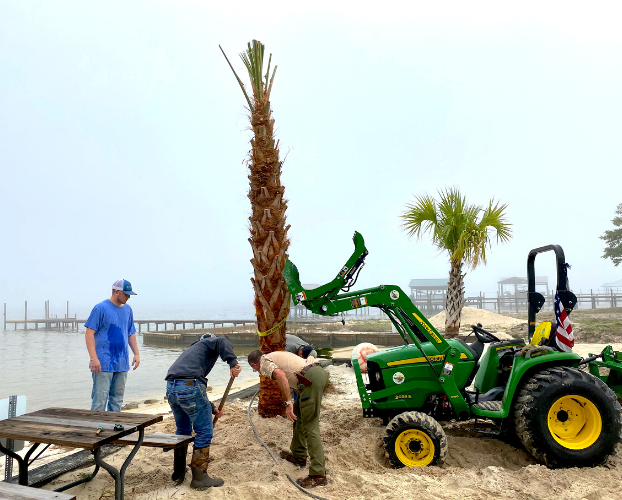 Beach Restoration Services in Orange Beach
Whether your beach area has become overgrown, eroded and worn down, or could simply use a little TLC, Webb's Hardware and Marine Services can help. Our team of experts can revitalize your beach, whether it's on your residential property or it's part of your business.
Palm Tree Removal and Planting
Having just the right number of palm trees on your beach is essential – so whether you have too many or too few, we can help. Our team can remove excessive palm trees to provide you with more usable beach space or plant shade palms in your preferred areas so you can create the perfect look. Describe your vision or ask us how to accomplish your goals; either way, we can remove palm trees of all sizes and plant new trees where necessary.
Let's Get Started On Your Next Project
Improve your beach's aesthetics with professional beach grooming services. We have the heavy equipment necessary to groom your beach and remove litter, wrack and debris from the sand so you or your guests can enjoy the sand.
When your beach erodes, it's possible to bring in additional sand and revitalize the space. Our team can bring in as much sand as you need to create the perfect beach for yourself or your business's customers. When coupled with our tree removal and tree planting services, we can expand your beach's usable space and ensure that it looks its best.
Beach cleaning removes solid litter, organic debris and other materials that the tide or guests leave behind. Our team can clean your beach area to maximize its usability and keep it looking as pristine as possible, whether you call us out after a heavy storm or major event, or you use our beach cleaning services on a regular basis.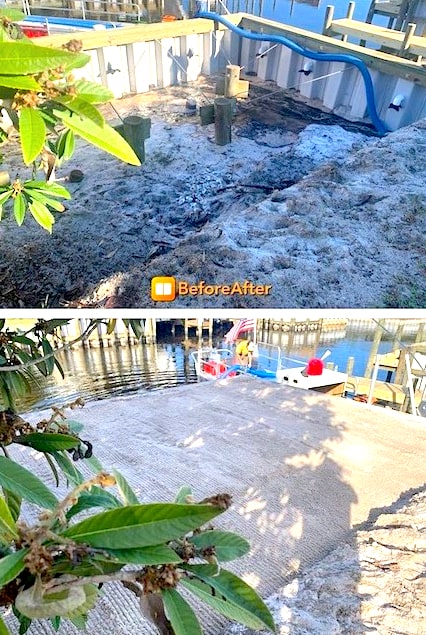 Do You Need to Talk to the Beach Improvement and Restoration Experts?
Whether your beach needs to be cleaned up, you need more (or fewer) palm trees to improve usability, or it's eroded and needs more sand, Webb's Hardware and Marine Services can help. Call our office today to get a customized quote for your project.
Contact us for questions or quotes