Boat Lift Installation
Looking for boat lift installation in Orange Beach or elsewhere in Alabama? Check out this simple guide that explains everything you need to know.
If you're like most boat owners, whether you're an avid sports fisher or you simply like to cruise along the Gulf Shore, you know that leaving your boat in the water leaves it at the mercy of the tides.
Chafed dock lines, corrosion, barnacle and algae growth, and lost fenders get old – and that's why you need a boat lift installation expert. A boat lift is a great investment, and the best part is that it's cost-effective enough to make it sensible for most boat owners.
How Much Does Boat Lift Installation Cost in Orange Beach, AL?
Every project is different, so it's best to talk to a professional about your needs so you can get a quote. The more in-depth the project becomes, the more it costs.
What the Best Boat Lift Installation Companies Do
Ideally, you'll find a boat lift installation company that provides a wide range of marine services, including piling wrapping and installation, seawall restoration and dredging, which can all be necessary when you're putting in a boat lift. 
If you're considering boat lift installation, we'll be happy to answer your questions and give you a quote on your project – just call us or contact us online today.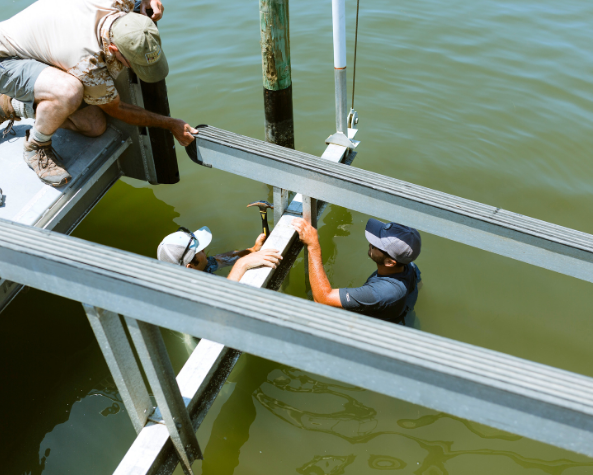 Contact us for questions or quotes