Dredging Services
We can even dredge your slip while your boat is in the lift!
Webb's Dredging provides small project dredging services and solutions to homeowners in Southern Alabama. With years in the dredging industry, Webb's Dredging specializes in a variety of dredging services for: swim areas, boat dock & slips. We have high expectations, you should too.
Dredging in Orange Beach and Nearby Communities
Let us clean up your space so you don't have to worry about sediment ruining the fun. Our team specializes in:
-Dredging swim areas. Don't let muck ruin your play area – our team can clean it up and make your favorite swimming spot usable again.
-Dredging around boat slips and docks. Webb's Hardware and Marine Services can perform initial and maintenance dredging under and around existing structures in spaces of approximately 25 cubic yards or less.
How Our Orange Beach Dredging Services Work
Using state-of-the-art dredging equipment, our team will remove silt and other material from the bottom of your space. First, we'll evaluate the depth of the sediment and survey the entire space you need dredged; then, our team will go to work pulling out deposits made from loose sand, clay, silt and soil particles that make your area mucky and unusable.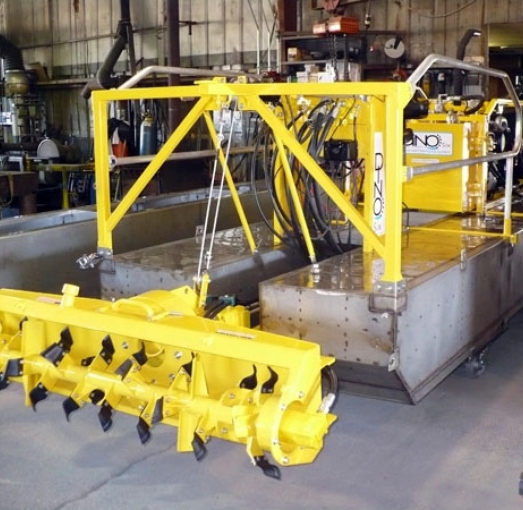 Why Dredge Around Your Dock or Boat Slip?
Dredging cleans up the water near your boat slip or dock, improving water quality and removing sediment that could ruin your experience. The water around your dock should be clean and clear so that you can pull up your boat with plenty of underwater clearance – and so that you can use it as a recreational space, such as for swimming, if you'd like.
Webb's Dredging Specialties
BOAT SLIPS, DOCKS & SWIM AREAS: Initial and maintenance dredging under and around existing structures where the jobs are roughly 25 cu yds or less
SEA WALLS: maintenance, repair, backfill
BEACH RESTORATION AND RENOURISHMENT (may require a permit)
PILINGS: inspection, replacement, repair, wrapping, SnapJacket installation
BOAT LIFTS: cable inspection, replacement, repair, new installations
BOAT DOCKS AND SLIPS: new installation (requires a permit)
COMMERCIAL DREDGING
How Our Orange Beach Dredging Services Work
Call our office today to let us know what's happening in your swim area, around your dock or slip, or off your beach. Our team will be happy to provide you with a free dredging estimate so you can get back in the water.
Contact us for questions or quotes