Piling Repair and Piling Installation in Orange Beach, AL
Looking for piling installation or piling repair in Orange Beach? Webb's Hardware and Marine Services is here to help – learn more now.
Rotting or damaged pilings can pose a serious problem – but Webb's Hardware and Marine Services can help. In fact, we can even help prevent your pilings from rotting in the future, enabling you to enjoy your dock without worrying about future environmental damage.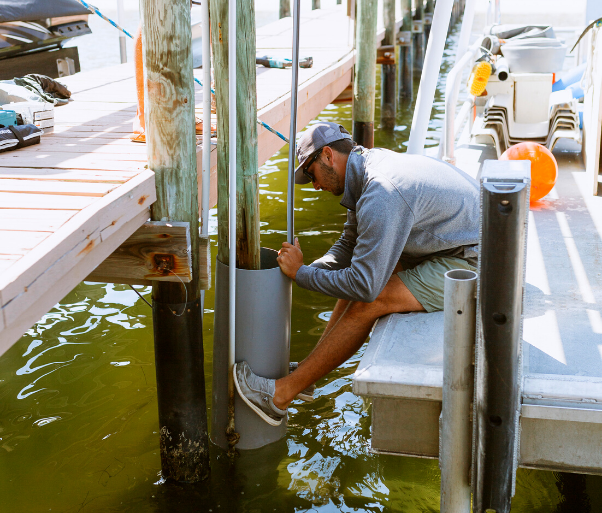 Our team of experts can inspect your pilings and see how well they're holding up. If we find damage, or if there's a piling that's in danger of failing, we can let you know and provide you with a list of options you have when it comes to repair or replacement. We can work within your budget to find a solution that works for you.
There are several types of dock pilings, but many have traditionally been made from wood. Unfortunately, wood is susceptible to rot and other threats, including marine borers that can compromise the integrity of your entire dock. However, using new materials – including SnapJacket – Webb's Hardware and Marine Services can repair your damaged pilings and help prevent them from future damage. Repair using products like SnapJacket will save you money, preserve your pilings and even restore broken pilings so that they're stronger than they were before.
Let's Get Started On Your Next Project
Piling wrap is an excellent way to protect your dock pilings (and yourself). This protective layer of plastic helps extend the life of the wood holding up your dock, and it prevents burrowing animals from penetrating – and that means you'll save money on piling replacement.
When you're building a new dock, you need sturdy and reliable pilings that will last as long as the dock does. Our experts can design your dock's layout, help you choose the right materials, and install new pilings that can stand the test of time.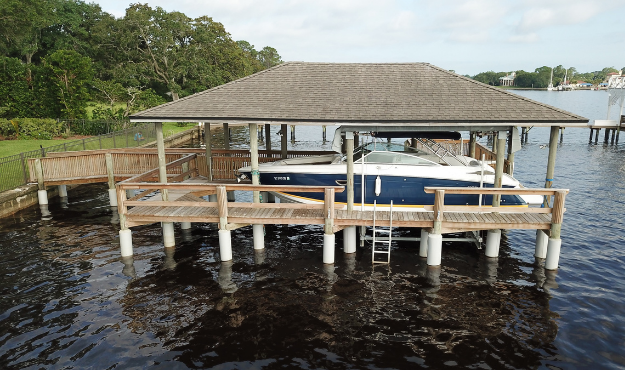 Do You Need Piling Repair or Piling Replacement in Orange Beach?
Whether your pilings are damaged or broken, or you're installing a new dock in your residential or commercial space, Webb's Hardware and Marine can help. Our experts will guide you every step of the way, providing you with help selecting materials, design, and implementation. Call us now to schedule a free estimate with an expert – we'll be happy to answer your questions and start creating a strategy that works for you.
Contact us for questions or quotes