Dock Repair and Seawall Repair in Orange Beach, AL
Whether you're looking for dock repair or seawall repair in Orange Beach, Webb's Hardware and Marine Services has you covered. Learn more now.
Boat docks and seawalls are constantly exposed to the elements – and they're always vulnerable to storm damage. Over time, your boat dock or seawall can wear down and become unsafe.
That's when you need Webb's Hardware and Marine Services. Our experts can repair or replace your dock, seawall or walkway according to your needs.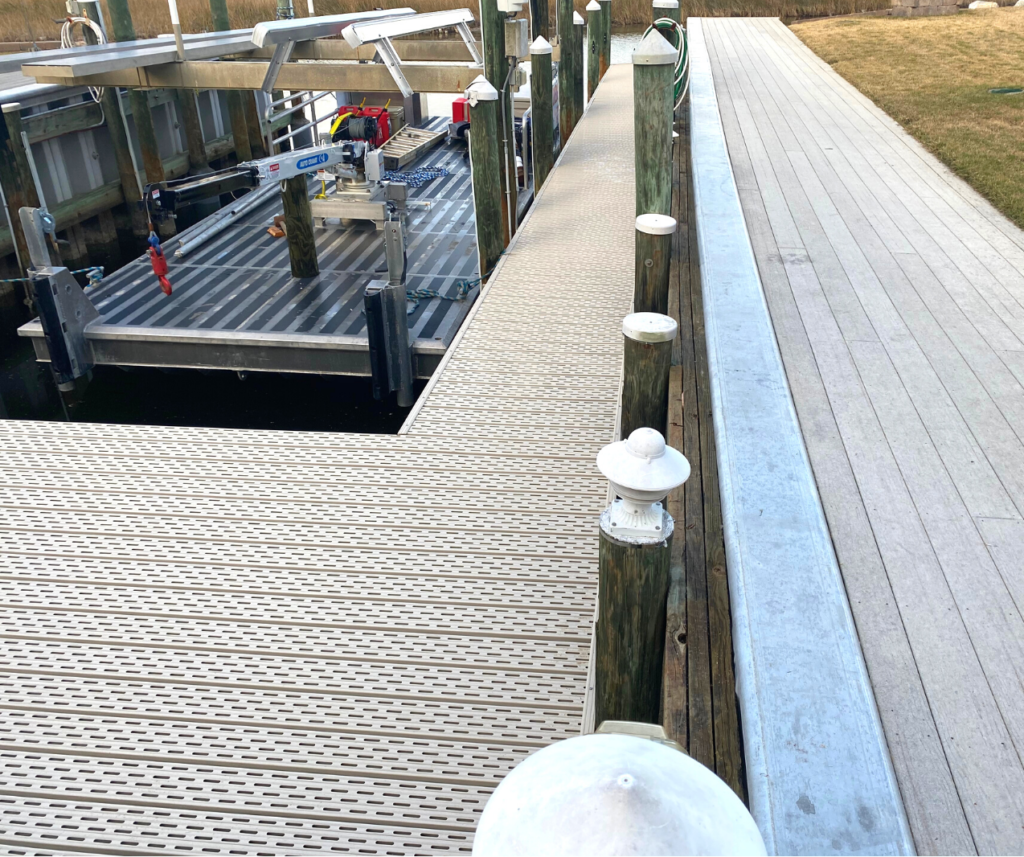 Dock Repair and Rebuilding
Whether you need us to fix your personal dock or you're running a marina and need upgrades and repairs for a hundred slips, Webb's Hardware and Marine Services can help. We work with a huge range of materials to ensure that your dock is safe and ready to use when you need it, including Flow-Thru vinyl decking, high-quality edging and rub rails, stains and preservatives, and long-lasting, damage-resistant fasteners.
Our team of experts can handle every aspect of new dock installation with the materials you choose. We'll create a customized plan for pilings, the dock's substructure, decking and even fasteners so your dock looks and feels just the way you want it to. Our team uses only marine-grade materials, including stainless steel fasteners that won't rust or lift with exposure to seawater. We can even install a boat lift in conjunction with your new dock.
Let's Get Started On Your Next Project
Seawalls have to withstand all kinds of weather, plus constant exposure to seawater – they really take a beating, even in calm seas. Cracking, bowing and erosion of the land behind the wall are common problems, but Webb's Hardware and Marine has the expertise, tools, materials and knowledge to repair or rebuild your seawall. Our team will carefully evaluate your needs, find and recommend the appropriate materials, and begin the repair or reconstruction process with your approval.
Walkway Repair and Rebuilding
Leveling, railings and pilings are all essential elements of a safe walkway, and our team of experts can handle it all. Whether you need minor repairs or a major rebuilding because your walkway has failed, our team uses the best possible decking materials, including those with UV protectant, to ensure that you and your guests stay safe.
Do You Need Dock Repair or Seawall Repair?
Our team of experts can repair your dock or seawall. Simply call our office today to schedule a consultation. We'll talk about what you'd like, evaluate the location in person, and develop a plan that meets your needs.
Contact us for questions or quotes