Fort Morgan Hardware Store and Contractor Supplies
Whether you're a homeowner who loves DIYing or a professional contractor who's always on a lookout for quality supplies, Orange Beach Hardware is the perfect destination for you. This family-owned business has been serving the Fort Morgan, Alabama community for over 40 years, offering a wide range of hardware products, tools, equipment, and contractor supplies to make your home improvement, renovation, and construction projects successful.
Fort Morgan Hardware Store Services
From plumbing and electrical to paint and lumber, we have everything you need to tackle any project near Fort Morgan. As you step into the store, you'll be greeted by knowledgeable and friendly staff who are always happy to help you find the right product or offer expert advice.
Here are the reasons why Orange Beach Hardware Store and Contractor Supplies near Fort Morgan should be your go-to store for all your DIY and construction needs:
Wide Selection of High-Quality Products
From hand tools to power tools, plumbing, and electrical supplies, you'll find everything you need to complete your project at Orange Beach Hardware. We offer a vast selection of hardware products, including nuts, bolts, screws, fasteners, and many more. Plus, we carry trustworthy brands such as Stihl, Milwaukee, and DeWalt, ensuring you're investing in quality products that will last.
Gardening Equipment: Whether you're planting a new bed of flowers or cultivating a vegetable patch, having the right equipment is essential to ensure that your garden thrives. Thankfully, Orange Beach Hardware has you covered with our diverse range of gardening tools. From durable spades to high-quality pruning shears, you'll have everything you need to take care of your garden from the time that you plant the first seed to the moment that you harvest your home-grown produce.
Painting Supplies: There's something truly satisfying about seeing a fresh coat of paint transform a room. With Orange Beach Hardware's top-notch painting supplies, you can achieve that sense of satisfaction with ease. Whether you're touching up a few spots or tackling a complete room redo, we've got you covered. Our range of paints comes in a variety of colors and finishes, so you're sure to find the perfect match for your style. And with brushes, rollers, and other essential tools, achieving a flawless finish is within reach.
Grills: If you're in need of a brand new grill to make your cookout dreams a reality, look no further than Orange Beach Hardware. Our collection of grills features a variety of options, from charcoal to gas, so you can find the perfect fit for your backyard bash. Whether you're grilling up burgers and hot dogs or experimenting with something a little more gourmet, our grills will help ensure that your barbecue is a sizzling success.
Plumbing Supplies: Plumbing issues can be a real headache, but luckily Orange Beach Hardware has you covered. Our extensive selection of plumbing supplies makes us your one-stop-shop for all things plumbing. From faucet fittings to full-blown bathroom renovations, we have everything you need to tackle any plumbing project. Not sure which part you need for your repair? Our knowledgeable and friendly staff is always ready and eager to help guide you toward the right solution.
Electrical Equipment: Our store is stocked with a wide range of essential electrical items, ensuring that you have everything you need at your fingertips. Whether you're working on a DIY project at home or are a professional electrician, our inventory has got you covered. From generators to wiring, we have all the supplies you need to get the job done safely and efficiently.
One-Stop Shop For Contractors
In the world of construction, having the right tools and supplies can make all the difference in the success of a project. That's why it's essential to have a reliable and trustworthy hardware store on your side. Orange Beach Hardware is one such store, providing a comprehensive selection of contractor supplies to those working in Fort Morgan and beyond. From top-quality power tools to safety equipment and more, Orange Beach Hardware has everything you need to get your job done right. Our commitment to quality, affordability, and customer service makes us a go-to destination for contractors.
Expert Advice and Customer Service
One of the things that set Orange Beach Hardware apart from our competitors is our knowledgeable and friendly staff. Our team of experts has years of industry experience, and they're always happy to share tips, techniques, and advice to help you tackle your projects successfully. From answering your questions about the right product to advising you on the proper use of a tool, our team is there to assist you.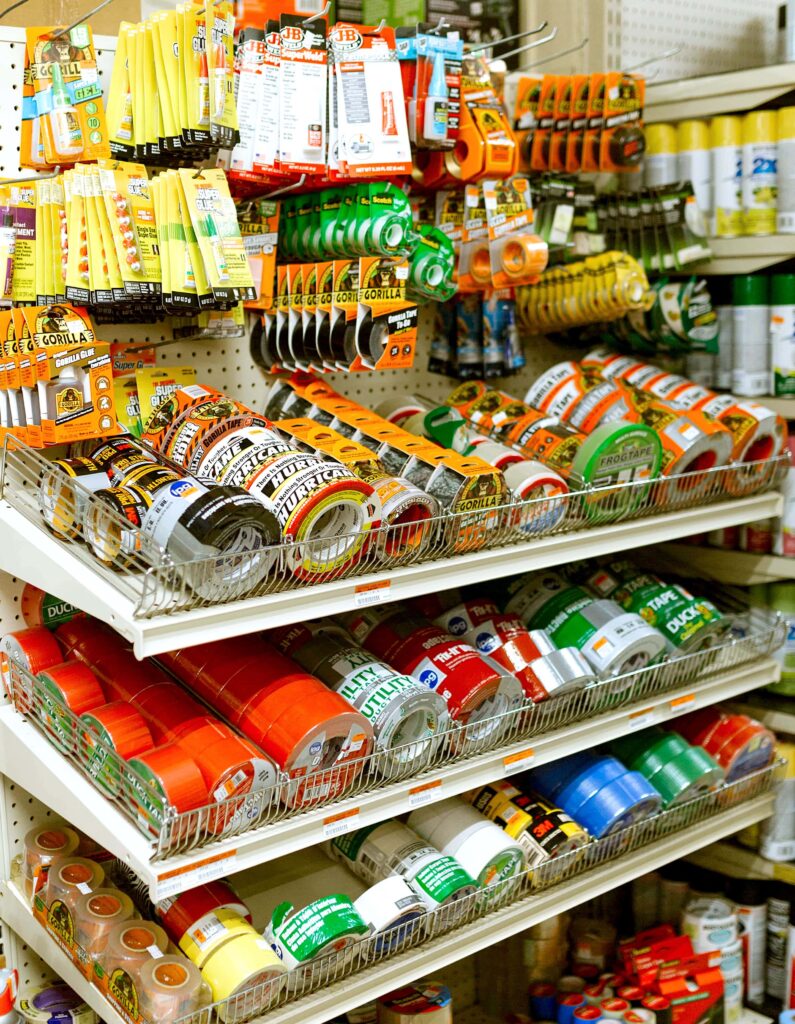 Do You Need a Local Hardware Store for DIY or Contractor Supplies?
Orange Beach Hardware is a go-to destination for Fort Morgan DIYers and contractors alike. We offer a wide selection of high-quality products, competitive pricing, expert advice and customer service. With over 40 years of experience serving Fort Morgan, Alabama, this family-owned business knows the value of quality tools and hardware products. Stop by our store today, and experience the difference.
Contact us for questions or quotes