Fort Morgan, AL
Dredging, Beach Improvements, Docks & Seawall Repair | Let the best in the business handle your dredging, beach improvements, dock and seawall repair, piling repair and installation, and more in Fort Morgan.
Improve your beach, boat dock and waterfront area with a little help from Fort Morgan's most trusted marine services company: Webb's Hardware and Marine Services. Our team can install boat lifts, dredge the area around your dock or beach, repair seawalls and docks, install and repair pilings, and perform beach improvements (such as tree removal and sand addition) to make your space usable and attractive.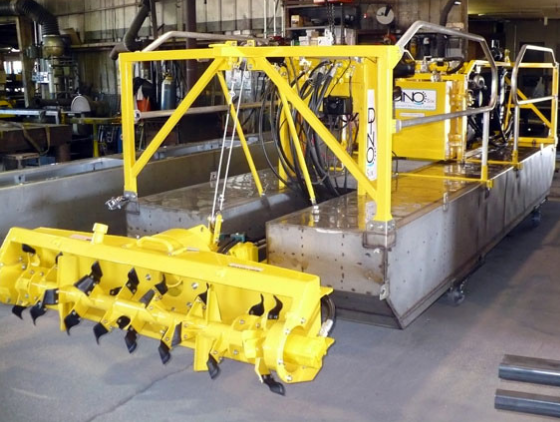 Boat Lift Installation in Fort Morgan
Keep your boat safe and barnacle-free with a new boat lift by Webb's Hardware and Marine Services. We help prevent things like chafed dock lines, algae growth and lost or damaged fenders by designing and building boat lifts for marinas and personal use.
Clean up your swim area and the space around your boat dock by calling Webb's Hardware and Marine Services for dredging. Our team can clear up an area up to 25 cubic yards to remove muck, silt and sediment, seaweed and other materials using state-of-the-art dredging equipment.
Let's Get Started On Your Next Project
Fort Morgan Seawall and Dock Repair
Seawalls and docks that are routinely exposed to the elements and marine life aren't designed to last forever – eventually, you'll need to repair or replace them. We perform seawall and dock repair in Fort Morgan and the surrounding communities to keep you safe and protect your investments. We can even install a whole new dock if necessary (and we use only products of exceptional quality, such as Flow-Thru vinyl decking).
Piling Repair and Piling Installation in Fort Morgan
Leaving your boat in the water can pose serious risks to your investment – and that may mean you need a boat lift. Webb's Hardware and Marine Services installs new boat lifts in marinas and on private property in Gulf Shores, as well as a wide range of other services (such as piling installation and wrapping, seawall restoration and dredging) that may be necessary for your project.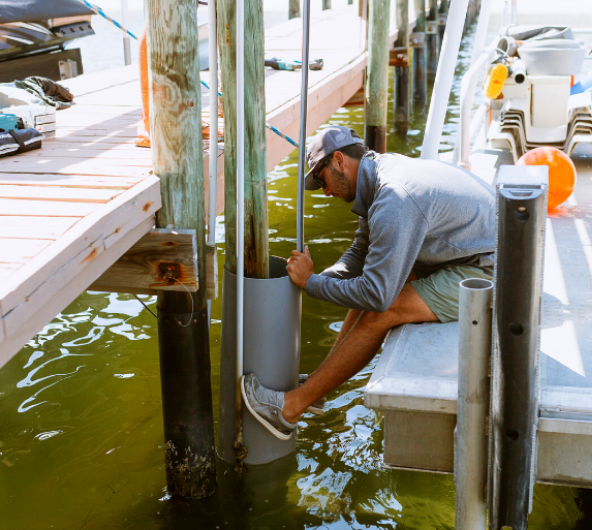 Ensure your beach is looking its best – and that it's completely usable – with Webb's Hardware and Marine Services. We're here for a wide range of beach improvement services in Fort Morgan, including palm tree removal and planting, beach grooming and cleaning, and we can even truck in additional sand to combat erosion.
Do You Need to Speak to the Experts About Your Project?
If you need beach improvements, dredging, seawall or dock repair, piling installation or any other marine services, we're happy to help. Call our office to talk to an expert who can give you the guidance you need now.
Contact us for questions or quotes