Fairhope, AL
Looking for dredging, beach improvements, a new dock or pilings, or other marine services in Fairhope? Webb's Hardware and Marine Services is here to help.
Webb's Hardware and Marine Services can help you make the most of your beachfront property, whether it's your home, a restaurant or resort hotel, marina or something else. Our full suite of marine services includes dredging, boat lift installation and so much more.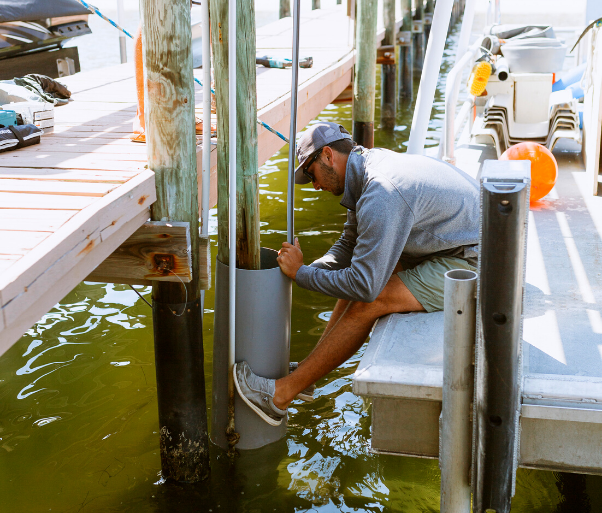 Fairhope, AL Marine Services
Some of the marine services our team can assist you with in Fairhope include:
Dredging
Dock and seawall repair
Boat lift installation
Piling repair and installation
Beach improvements
Flow-Thru vinyl decking
Dredging Services in Fairhope
Get rid of the muck that's ruining your swimming area or boat slip with dredging services from Webb's Hardware and Marine Services. Our team uses specialty equipment to clean up the silt, debris, sediment and other undesirables on the water's floor.
Let's Get Started On Your Next Project
Your dock and seawall take regular beatings from the water, wind and sun – so if they've seen better days, it may be necessary to call Webb's Hardware and Marine Services for help. Our dock and seawall repair team will evaluate your current situation and make upgrades or repairs as necessary; if you need new materials, we'll let you know.
Fairhope Boat Lift Installation
Protect your boat by getting it out of the water with a new boat lift. We can build a lift that helps you say goodbye to chafed dock lines, algae and barnacle growth, and corrosion – just tell us your vision and we'll make it happen.
Piling Installation and Repair
Overgrowth, debris, erosion and a number of other issues can diminish your enjoyment of your beach – but we can bring it back. Our team excels at beach improvements, including palm tree removal and planting, bringing in additional sand, beach cleaning and grooming, and more.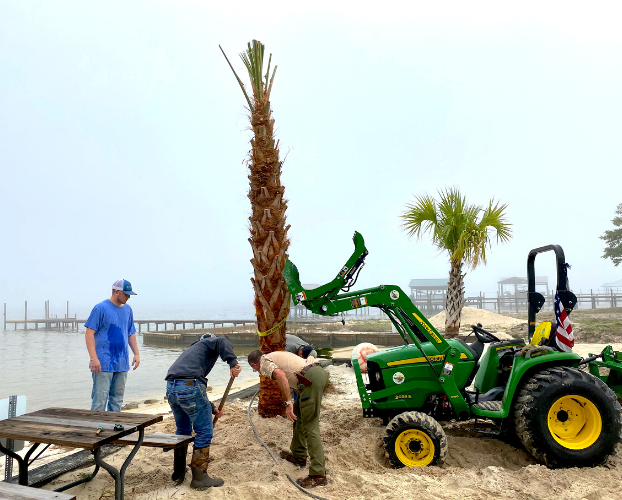 Ready to Talk to Marine Service Pros?
Webb's Hardware and Marine Services is ready to help you with the marine services you need in Fairhope. Call us today to tell us what's going on – we'll find a solution for you.
Contact us for questions or quotes