Flow-Thru Vinyl Decking
When you need a new dock, you need Flow-Thru vinyl decking – it allows sun, water and sand to pass through, protecting your investment.
When you install a new dock, whether it's private or public, you have plenty of options – but perhaps the most important choice you can make involves the materials you use.
You need something that allows sunlight, sand and water to pass through; something that's safe to walk on, even during inclement weather; and materials that stay cool to the touch with low heat build-up. For most people, that means choosing vinyl.
What is a Flow-Thru Vinyl Dock?
Rebuilding a dock requires careful planning, the right materials and careful installation. Webb's Hardware and Marine Services can handle all those things for you – all you need to do is tell us what you want and we'll make it happen. Our experts can zero in on the ideal location for supports, the perfect configuration and materials that can stand up to the Gulf's sun, sand and spray.
A Flow-Thru vinyl dock is the cut-and-dry choice for many people. That's because it offers solid footing, rugged reliability and superior aesthetics. These vinyl docks offer the most flexible design options while providing security and safety every step of the way. Each plank is comparable in size to standard board dimensions, and they're sturdier than many common dock materials – especially when exposed to sun, salt water and sand.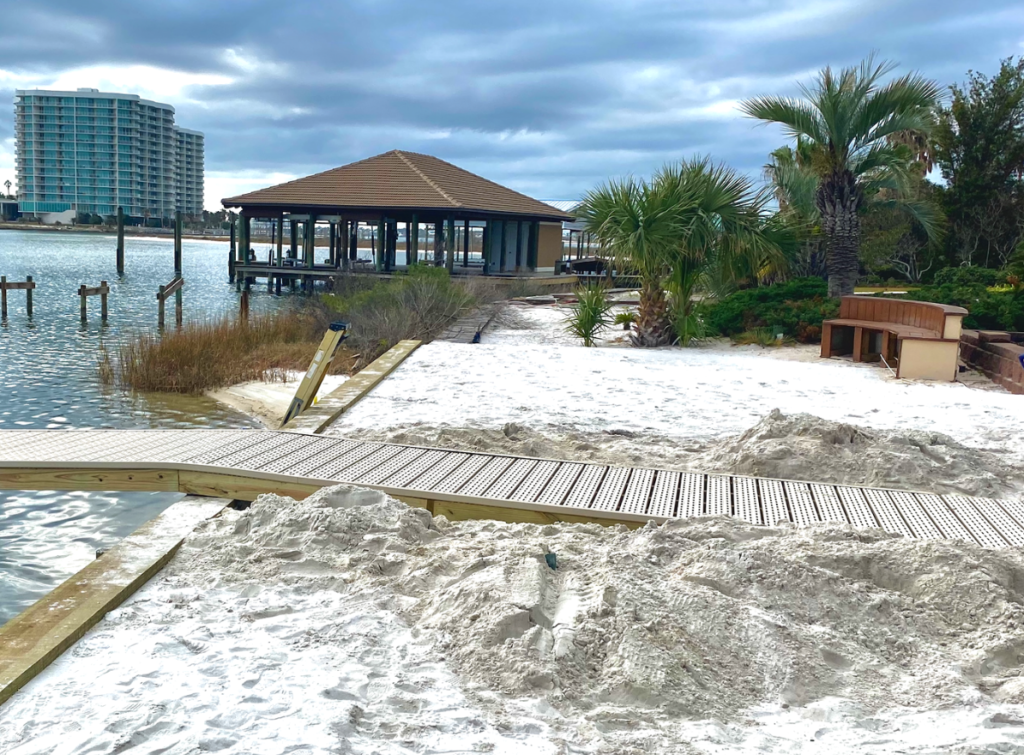 Is a Flow-Thru Vinyl Dock the Right Choice for You?
Vinyl docks provide several advantages, including:
Safe, embossed treads that prevent slipping
No-squeak design that ensures peace and quiet
Resistance to rot, insect infestation, rust and other conditions that often plague wood or metal docking materials
Excellent color retention
Our innovative Flow-Thru system provides your dock with even more benefits; it allows sunlight and water to pass through, which can help preserve your dock during inclement weather, including high tides and storm surge. It also keeps screws and other hardware hidden – nothing is exposed, which results in a safer dock with a more streamlined appearance.
Are You Considering a Flow-Thru Vinyl Dock for Your Rebuild?
If you're considering a Flow-Thru vinyl dock for your dock rebuild, or if you'd like to learn more about why ventilated vinyl may be the best choice for you, we'll be happy to answer your questions and provide you with a quote. Call our offices today to speak to a dock rebuilding expert who can help you make all the right choices for your new dock.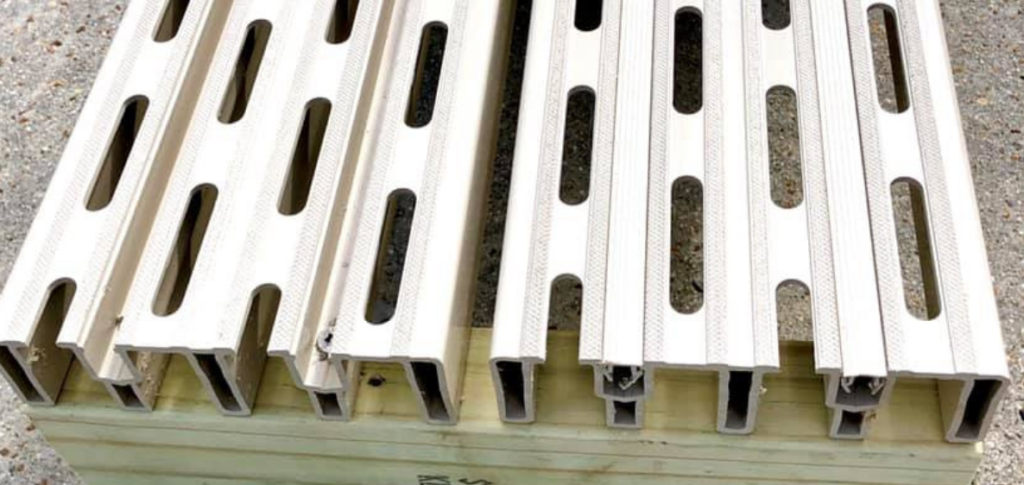 Contact us for questions or quotes